Friday March 16, 2018
Presented By: Police Productions
Justin Moore
Hell On A Highway Tour
w/ Dylan Scott
Event Time: 7:30 PM Doors Open: 6:30 PM
Tickets go on sale:
Oct
Friday
27
10:00 AM CDT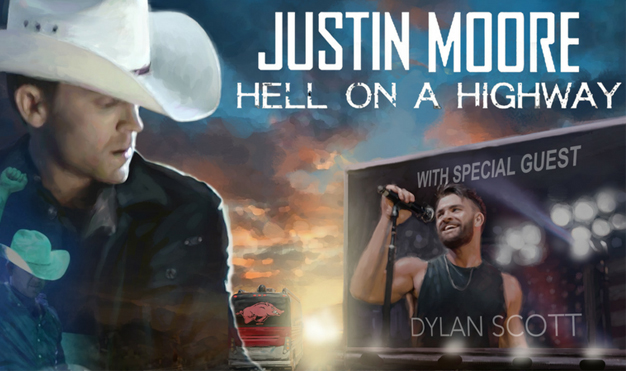 Police Productions Presents
JUSTIN MOORE
HELL ON A HIGHWAY TOUR
w/Special Guest Dylan Scott (*Special Guests are subject to change)
Brady Theater
General Admission - Standing Room PIT AND Seated Reserved Seats are both available.
This event is all-ages.
Doors open at 6:30PM.
Ticket
Price
PIT - Cash
Base $47.25
Service Charges $9
Facility Fee $2.50
Total $58.75
PIT - Credit
Base $47.25
Service Charges $11.50
Facility Fee $2.50
Total $61.25
Reserved Seats - Cash
Base $47.25
Service Charges $9
Facility Fee $2.50
Total $58.75
Reserved Seats - Credit
Base $47.25
Service Charges $11.50
Facility Fee $2.50
Total $61.25
Justin Moore Meet & Greet Experience
Available Online ONLY - Limited Quantities - Details Below
Base $149
Total $149
Dylan Scott Meet & Greet Experience
Available Online ONLY - Limited Quantities - Details Below
Base $149
Total $149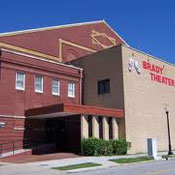 Brady Theater