Saturday March 28, 2015
Presented By: The Good Life Festival
The Beach Boys
Event Time: 2:30 PM Doors Open: 2:00 PM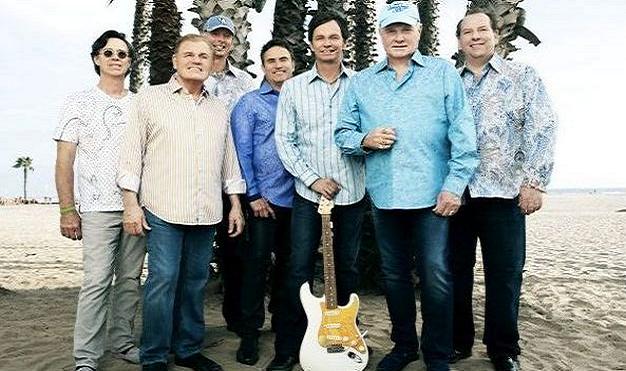 The Good Life Festival at Encanterra Country Club presents
THE BEACH BOYS

Encanterra Country Club
Reserved Seating and General Admission Lawn tickets available.
This is an all-ages event.
Doors open at 2pm.
You will receive a VIP Itinerary via email approximately 5 days prior to the show with all of the details you will need. For questions, please email thebeachboysvip@organicamediagroup.com or call 877-606-9222.
The Beach Boys "Club Kokomo" VIP Event Package - $225
Do you want the Best Seats, to meet The Beach Boys before the show, to ask them questions, to get exclusive re-mastered albums and a photograph with Mike Love & The Beach Boys? Get your very limited availability "Club Kokomo" VIP pass and hang out with The Beach Boys in their intimate pre-show lounge - a rock-n-roll "hall of fame" style immersion into the bands history.
The Best Seats

1 Hour Club Kokomo Lounge pass (pre-show)

Photograph with The Beach Boys

Q&A with The Beach Boys

Autographed VIP Access Badge and USB drive loaded with 2 albums of exclusive VIP-only re-mastered content
Signature Kokomo Cocktail
Shut Down Album VIP Seat + Merchandise Package $95
Want great seats and an official Beach Boys Tour Program autographed by The Beach Boys themselves? The Shut Down Merchandise Package offers this exclusive VIP-only collectible and a great seat for the show.
Package Includes:
Premium Seat

Autographed Exclusive Tour Program
About The Show
Their timeless California-cool tracks have the ability to flash you back to long summer days, filled with time spent basking in the sunshine, tossing around a beach ball, and cruising the coast highway in a convertible. Attendees will enjoy the festival's version of the beach-comber lifestyle for a day, including a craft beer tasting, noshing on delicious local festival foods, and shopping at boutique booths.
Schedule
Saturday, March 28, 2015
Noon: Parking opens
1:00pm: Wine tasting and live music in the Model Home Gallery
2:00pm: Festival gates open – Vendor Village, food trucks, wine tasting
2:30pm: Local opener on the Main Stage
4:00pm: Opener on the Main Stage
6:00pm: The Beach Boys take the Main Stage!
Tickets
$35 – General Admission
$45-$75 – Reserved Seating
$25 – Wine Tasting Passport (includes commemorative glass; available for purchase on site)
Available to Encanterra Members on August 1st – Members, buy with your promo code!
Available to the Public starting September 1, 2014
About The Beach Boys
You can capsulize most pop music acts by reciting how many hits they've had and how many millions of albums they've sold. But these conventional measurements fall short when you're assessing the impact of The Beach Boys. To be sure, this band has birthed a torrent of hit singles and sold albums by the tens of millions. But its greater significance lies in the fact that it changed the musical landscape so profoundly that every pop act since has been in its debt. Happily for us all, The Beach Boys continue to create and perform with the same bold imagination and style that marked their explosive debut over 50 years ago. And now in 2014, their Capitol Records release, Sounds of Summer (RIAA certified triple platinum with over three million in sales and climbing), and its companion The Warmth of the Sun marks a resurgence in Beach Boys interest that has again rocked the world. The Beach Boys are led by Mike Love and Bruce Johnston, who along with Jeff Foskett, Randell Kirsch, Tim Bonhomme, John Cowsill and Scott Totten continue the legacy of the iconic American band.
**MEMBER PRICING WILL BE APPLIED WHEN DISCOUNT CODE IS ENTERED
Ticket
Price
Tier 1 Seating
Base $75.00
Service Charges $8.25
Facility Fee $1.50
Total $84.75
Tier 2 Seating
Base $65.00
Service Charges $6.75
Facility Fee $1.50
Total $73.25
Tier 3 Seating
Base $55.00
Service Charges $6.75
Facility Fee $1.50
Total $63.25
Tier 4 Seating
Base $45.00
Service Charges $5.25
Facility Fee $1.50
Total $51.75
General Admission Lawn
Base $35.00
Service Charges $4.75
Facility Fee $2.00
Total $41.75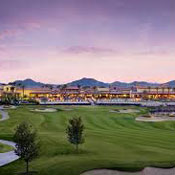 Encanterra Country Club